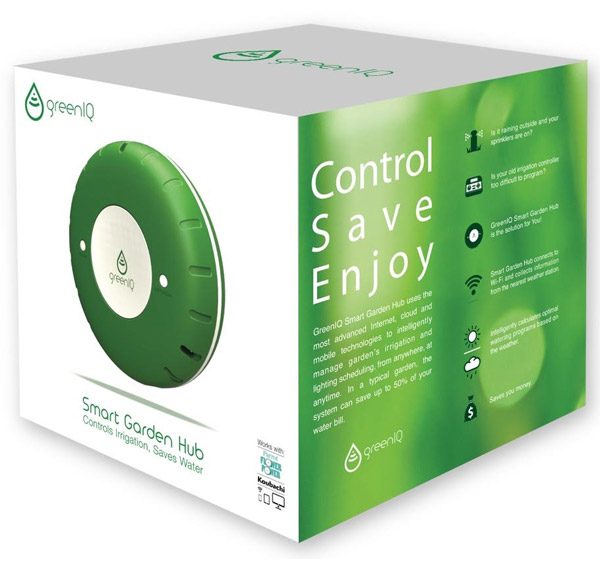 GreenIQ Smart Garden Hub
GreenIQ, the leader of the smart garden revolution, introduces the innovative Smart Garden Hub, IRRIGATION CONTROLLER.
The Hub controls irrigation scheduling based on current and forecasted weather, and saves up to 50% on outdoor water consumption. It can even control garden lighting as well.
The device connects to the internet via Wi-Fi or 3G and is easy to use anywhere, at any time, using an app that works on iPhone, iPad, Android smartphone/tablet, PC or Mac.
The Smart Garden Hub connects to a wide variety of smart devices and sensors. It connects to flow meter's, soil moisture sensors such as PlantLink and Flower Power, or a Netatmo weather station, and saves even more water.
The Smart Garden Hub, can be widely used by homeowners and garden professionals alike.